Name:: Moonstar
Nickname:: No clue
Rank:: Beta (?) and Luna's assistant.
Pack:: MOONPACK!

[Former songpack]
Gender:: she-wolf
Mate:: None, but hopes to find one in MoonPack
Pups:: None... I don't think you can have pups there.
Age:: Older than The 'New' versions of [Dolfus, Luna, etc.], but appears to be about the same age.
Personality:: Kind, caring, loving, etc. But she's a good fighter.
History:: Grew up, became a warrior, got killed by DarkPack. [grr...]
Looks:: Hmmm.... she's a black wolf with white markings.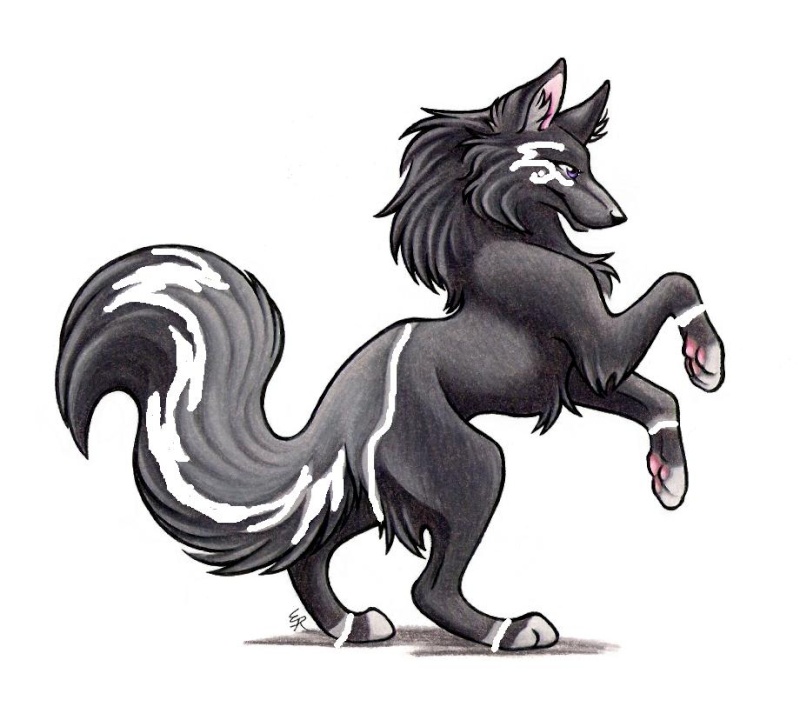 Sky form: